"Harvey Communications combine an effective, professional and efficient service with a good understanding of our industrial market.
Consistent and timely press releases, advertising campaigns controlled within budget and a no-nonsense approach in dealing with the media all make for a rather pleasant experience!"

Russell King, Managing Director, Sensonics Ltd
"Talks, listens, understands and then actions."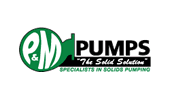 Matt Harvey – Partner, P&M Pumps
"Andrew Harvey and Harvey Communications have helped Michael Smith Engineers Ltd maintain a high profile in the industrial trade press for more than 15 years.

As well as running regular, successful press release campaigns for us, Harvey Comms have ensured that we have gained maximum exposure for a limited budget by organising eye-catching cost effective advertising programmes. Andrew and his team have produced sales literature and photographic images for us of a far higher standard than anything we receive from the companies who we represent and have ably assisted us in all areas of our promotional activities, from sourcing mailing lists to producing material for exhibition stands.

In the last few years Harvey Comms have worked very closely with us in helping us move our promotional focus from traditional to electronic media, including setting up, running and monitoring e-mail campaigns and re-designing our website.

I am looking forward to continuing our successful partnership with Harvey Communications for many years to come."

Sam Smith – Managing Director Michael Smith Engineers Ltd
"We have employed Harvey Communications for several years to write and issue press releases and they provide a fast, efficient and professional service. Their inside knowledge of the publishing industry, and other forms of media, has ensured that a higher number of articles have been published, compared to retaining this function in-house."

Mike Stott – General Manager Lee Products Ltd
"I know that my time is going to be well spent and not wasted when I meet with Harvey Communications. They take on board and understand the brief first time, ask probing questions then leave the meeting and in a day or so e-mail me a draft release which reads well, contains all the key points and does not need any major rewrites or amendments."

Beesh Zytynski, Director, Spray People Group
"The team at Harvey Communications have taken the time to learn about our business, company culture and products.
They visited, listened then worked very hard to broaden our media interface. They have been tenacious ensuring we have regular PR,
we are always well briefed and received follow up contact after each article. The level of service delivered by Andrew is excellent;
he acts promptly and professionally with thorough communication and feedback at all times. I would not hesitate to recommend this business."

Zena Tilyard, Rotalink Ltd
"We have been delighted over several years with Harvey Communications. Andrew provides a discreet and professional service.
He has efficiently put together some great case studies and PR, without taking too much of our client's time."

Phillip Heine, Director, T CARDS Ltd
"No-one could have known less about what we do than Andrew.
In the five or six years HarveyComms have acted for us, it is no exaggeration to say that no-one individually has done more."

Rick Warren – Director Apex Philatelics Ltd
"I am very happy for you to quote us as a client since from our point of view we would always come to you for our marketing needs having been very happy with all work previously".
Graeme Leonard, Vice President, International Sales & Operations,


Reliable Fire Sprinkler Ltd
"Andrew and his colleagues have helped greatly in taking the workload away from us associated with the production and placement of our press releases. Their close links with the process industry media houses has helped us gain maximum exposure for our budget whilst presenting a professional image for our Company."

John Middleton – Technical Manager Samson Controls (London) Ltd
"Harvey Communications has improved our products awareness throughout the pumping industry and good quality sales leads have been produced by using their cost-efficient PR services."
JP Pumps (SPX Process Equipment)
"Harvey Communications have released the PR potential of SLS with their extensive contact base and easy working style.
There is no doubt that the profile of Scientific Laboratory Supplies has grown as a result of our collaboration".
Scientific Laboratory Supplies
"There is no doubt that Harvey Communications has contributed to our success in the last four years through the exciting advertising and direct mail campaigns you have put together for us."
Heather Beale – Publicity Manager Watson Marlow Pumps